I haven't been able to write timely blog posts here while traveling, but I'm catching up! My month in Rome ended earlier in September, and the last few days were a flurry of trying to get my important Roman Holiday photoshoots done! I had arranged before my trip to do a photoshoot with a photographer who, like everybody else, was on vacation for most of the month, making him promise that we would work together after he returned on the 28th (because I was leaving on September 2!). A week before he was due to return, I started asking about scheduling, only to find out he hadn't even booked his return ticket! After days of no replies, I finally rushed to find somebody to help me. I ended up working with three different photographers (and a helpful friend for one last trip to Galleria Colonna) over the last few days of my stay. It was exhausting but totally fulfilling – especially the fact that I managed to do it all without wrinkling my dress! That's an accomplishment.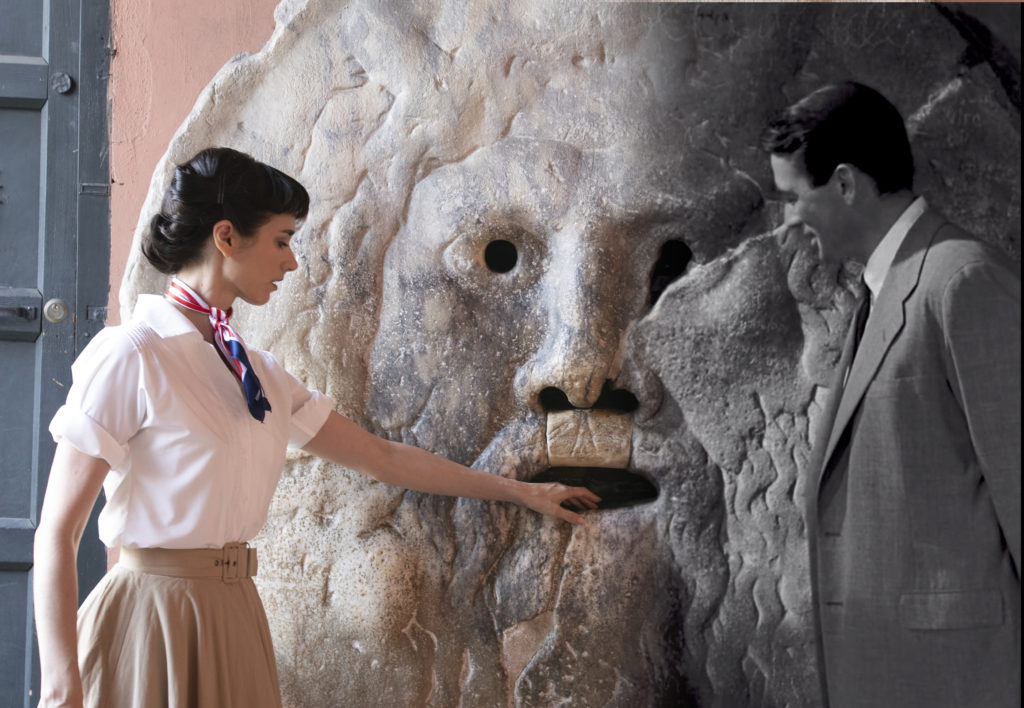 I'm very happy with my photos and now working on getting them edited and organized to start posting on Instagram. I finally finished my video for the month as well! I hope all of this dedication and work is impressive to somebody in the producers office of the Audrey series!!
I hope to visit Rome again sometime soon, perhaps during a month where not everybody is on vacation. There were several people I wanted to see and places I wanted to go, but so many people were out of town and so many businesses closed down that I was left a little disappointed. It was also extremely hot and humid – I've never taken so many showers in my life! There was more than one day when I would do too much walking and get completely dehydrated, having to stay in the next day. The routine began to be something like 'one day out, one day in'! But it was a lovely month getting to know the city a bit better, and I look forward to coming back again.
While I'm writing, I want to mention a NEW Audrey book about to be released. This one is extra special because… I'm in it! I can't believe I'm going to forever be on the bookshelves of bookshops around the world, tucked inside a book about Audrey Hepburn. Is this my 15 minutes of fame? It's called Always Audrey, and it was put together by my friend Terence Pepper, in London. It will be available October 1 in the UK, and October 23 in the US. It's much more expensive in the US, so if you are able to order in Europe, do so!
To order in the UK, click here.
To order in the US, click here.
Now please sit back and enjoy a half an hour in the city of Rome, following in Audrey's footsteps!