So I'm nearly halfway through my Roman holiday and still so much to do! I now understand why the Romans leave the city in August. The heat is almost unbearable. As soon as I step outside, I'm covered in sweat. It's like walking around in a sauna. I've been limiting my time in the sun and trying to do what I can after dark, but of course some things must be seen during the day!
One thing that can only be seen on Saturday mornings is the Palazzo Colonna. And you really should see it. It's magnificent, and filled with artwork dating back hundreds of years.
I spent my last Saturday morning there, and spent much of my time just chatting with the security guards and tour guides. They all of course were familiar with Roman Holiday, it being one of only two films ever shot there. One of them was kind enough to take several photos of me so I could share them with you.
Palazzo Colonna is the gorgeous gallery you'll see in the very last scene in the film. Seeing it in colour was amazing. I may even go back again before I leave Rome.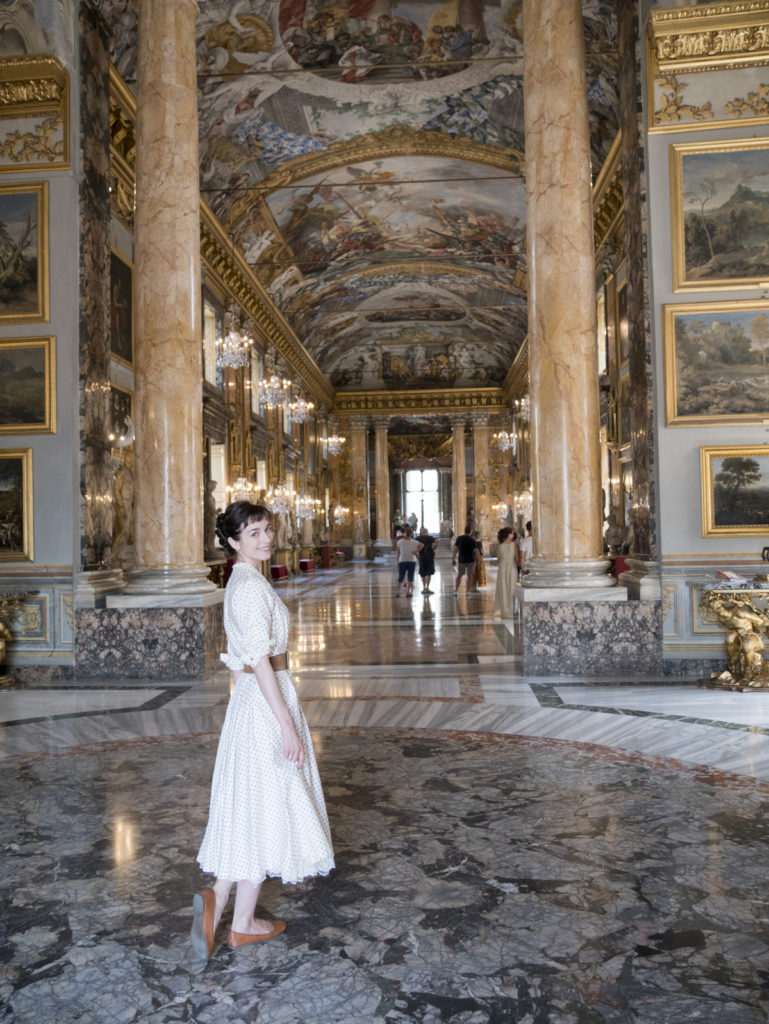 One of the guards wanted to play the Gregory Peck role, so we had a little fun.
I've been taking video whenever I go out, to put together at the end of the month into another video for you. I'm also planning on at least one photoshoot, of course! I'm glad I have a month here, because there's a lot to explore (and I spend every other day in front of the fan at home!!).
I'm packing up now for a quick trip up to Siena to meet a friend and experience the excitement of the Palio race, but I will continue on with my Roman holiday on Saturday…!